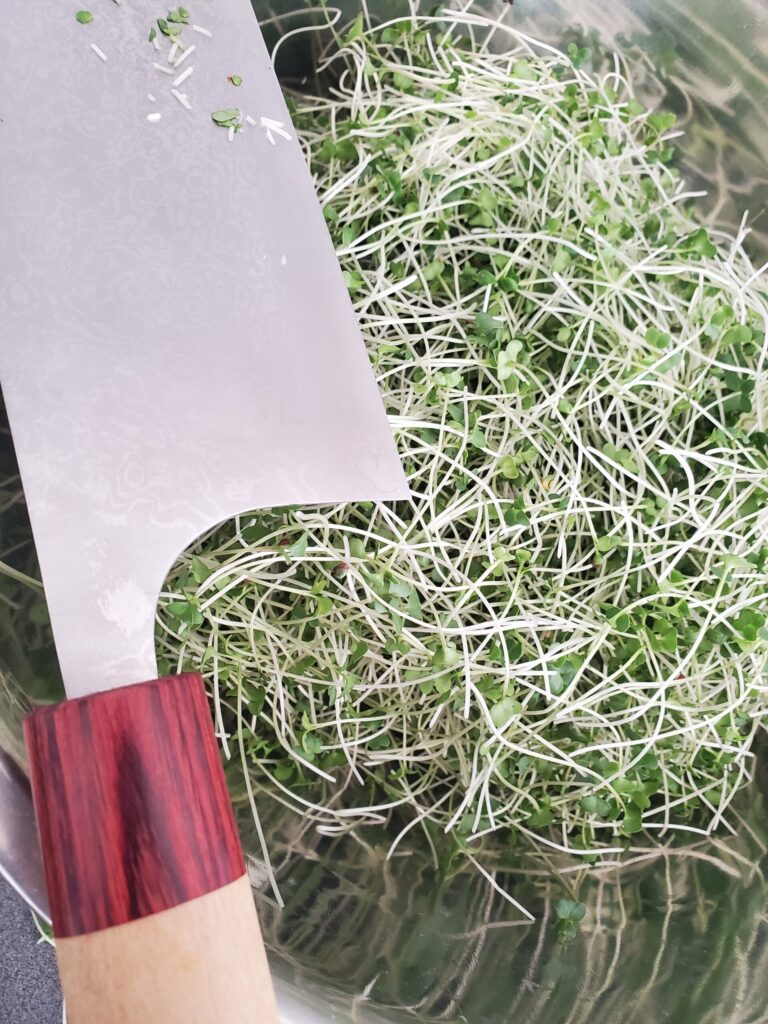 Our mission is to provide high quality Microgreens to both consumers and businesses.
We are a local urban farm producing Microgreens on a subscription or ad-hoc basis. We grow all of our product indoors using organic certified seeds using organic growing methods without the use of fertilizer or pesticides.
Started in 2020, our greens have gained popularity and we are servicing many B2C (business to consumer) customers in South Calgary. Our goal is to provide greens to many of the restaurants within Calgary as well.
Our top greens: Broccoli, Mustard, Pac Choi, Kale, Swiss Chard, Amaranth